Looking to improve your golf or even get into golf. We have got a team of PGA Professionals that are here to cater for your golfing needs from juniors to adults, to beginners to the elite we cater for all.
Why Coaching?
We're passionate about helping you play better golf.
Every golfer enjoys the game more when they're hitting good shots and playing well. This is our mission for you.
Think back to your last few rounds and try to pinpoint an area that cost you shots…
Maybe, you had too many three-putts as a result of poor distance control? Or did you miss too many fairways to the right meaning you had to chip out sideways? It could be that you play well in practice rounds with your friends but struggle to replicate that in competitions?
Through our experiences in the game and our PGA education, we appreciate that every golfer is different. That's why we offer a range of lessons and packages to suit everyone.
Lessons will cover:
Golf Fundamentals
Swing Basics
Short Game
Long Game
Course Management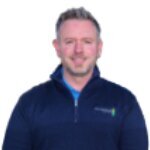 Jonathan Field - Head PGA Professional
I have been a fully qualified PGA Professional for over 10 years and I'm very passionate about the game. I am the Head Professional at West Byfleet Golf Club, where I teach both Adult and Junior golfers on a daily basis. I have coached Surrey County players and have worked closely with Provision who are established under Nike Golf on The European Tour. I am a strong advocate for the next generation of golfers and run a number of groups for the junior academy. I use my skills and expertise
---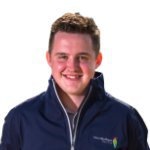 Nick Peters - Assistant PGA Professional
I have been the Assistant Professional here at West Byfleet Golf Club for the past 5 years. I have been fully qualified since 2019. I have had a passion for golf since the age of 2 which is when I first started to play golf. I then went on to gain a scholarship at The Wentworth Club and subsequently played for both my county and Country. I currently teach junior Surrey County players and also many of the West Byfleet Golf Club adult members. I like to teach from the basics up. It has b
---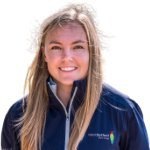 Daisy Macve - Assistant PGA Professional
Simplistic, measurable and efficient coaching for all, I will leave no stone unturned to enhance your skills and enjoyment of the game. Ex-footballer turned golfer, I started later than most aged 15 I threw myself in the deep end to learn from some of the best. I consider myself a sponge, always learning and absorbing new information and so I am a big believer that it is never too late to learn! My coaching philosophy is based around angles and patterns making it simple and measurable.
---
James Barton - PGA Assistant Professional
---